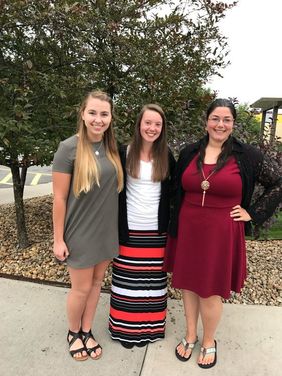 The NHREA Memorial Award goes to Alexandria LeBlanc of Atkinson, NH, a graduate of Timberlane Regional High School. Alexandria plans to teach elementary education. It is her hope to be an integral part of shaping young minds.

Danielle Provenchur has won the Irene Hart Scholarship She is a resident of Allenstown, NH, and attended Bishop Brady High School. Her plan is to become an elementary school teacher. The assistant director of housing and school life has called Danielle "a consummate good citizen of the campus."

Allison Yelgin of Merrimack, NH, a graduate of Merrimack High School, has won the Mary W. Ruell English Scholarship. She plans to teach abroad for a few years after graduation and ultimately to teach high school English. Allison has a 3.98 GPA and an impressive record of college and community activities.
---